Field Trips in Information Technology / Visits to Chief Information Officers
As a faculty member at the Information Resources Management College, I have arranged and lead several field trips to innovative organizations across the United States. We accompany our (adult) students to visit organizations where the use of information technology has had a major role in improving their missions and processes. We meet with the Chief Information Officers of these organizations to discuss best practices in the management of IT. Those cities and organizations are listed below following the photographs.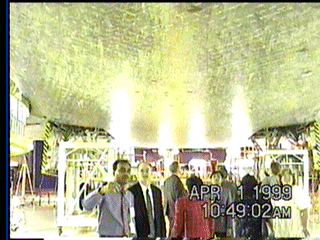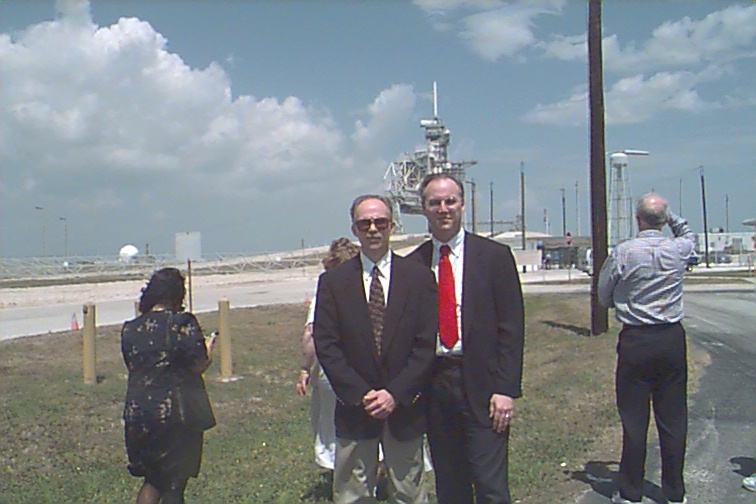 Underneath the Space Shuttle Orbiter Atlantis, and beside a launch pad, Kennedy Space Center, Florida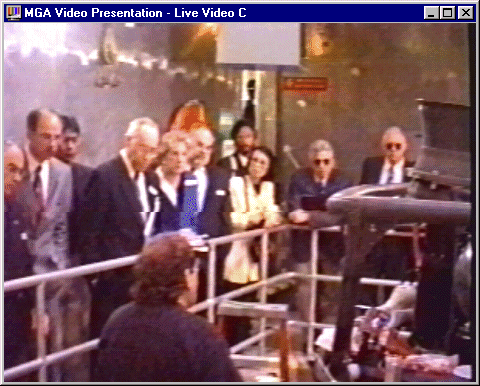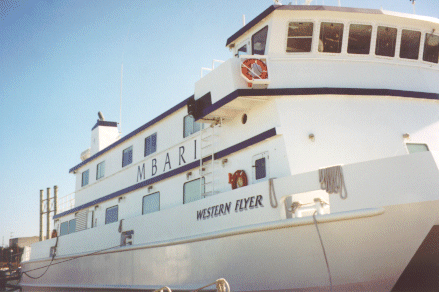 A tour of the deep sea exploration ship Western Flyer, Monterey Bay Aquarium Research Institute, California.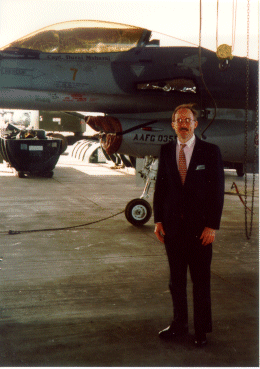 At Hughes Missle Systems Tomahawk Production Facility, and Aerospace Maintenance and Regeneration Center, Tucson Arizona
Boston, Massachusetts Orlando, Florida Research Triangle Park, North Carolina San Diego, California
San Francisco, California Silicon Valley Area, California Tucson, Arizona Washington DC
Boston, Massachusetts

Fidelity Investments
John Hancock
Massachusetts Institute of Technology Artificial Intelligence Research
Mitre Corporation
Dragon Systems
Lotus Development Corporation / IBM
Raytheon
Harvard University, JFK School of Government and Harvard Business School
RSA Security
NASA Kennedy Space Center
Lucent Technologies
Lockheed Martin Information Systems
Silicon Graphics
Harris Corporation
Northrup Grumman JSTARS Program
Institute for Simulation and Training
STRICOM
Research Triangle Park, North Carolina
IBM Corporation Personal Computer Manufacturing
Research Triangle Institute
State of North Carolina Broadcasting Center
Glaxo Welcome Pharmauceticals
Virtus Corporation
Heicht Nielson Neurocomputing
San Diego Gas & Electric
Science Applications International Corporation
General Dynamics, Convair Division
Naval Research and Development Center (NRAD)
Pacific Stock Exchange
Bechtel Corporation
Wells Fargo Bank
Bay Area Rapid Transit System
UC Berkeley School of Business
UC Berkeley Seismological Laboratory
Sense8 Corporation
Levi Strauss Corporation
San Francisco Examiner
Macromedia
Silicon Valley & South, California
Hewlett Packard
3Com
Netscape
Sun
Network Associates
NASA Ames Research Center
Borland International
Santa Cruz Operations
CISCO Systems
Monterey Bay Aquarium Research Institute
Naval Postgraduate School
Defense Manpower Data Center
Thinking Tools
Cyberware Corporation
Aerospace Maintenance and Regeneration Center
Biosphere2
Tucson Electric Power
University of Arizona
Army Information Systems Command
Joint Interoperability Test Center
Kitt Pak National Optical Astronomy Observatory
Hughes Missle Systems
Allied Signal Corporation
The Washington Post Company
Potomac Electric Power Company
U.S. Department of State Situation Center
National Military Command Center, Pentagon
Headquarters, United States Marine Corps
Computer Sciences Corporation
American Management Systems
Coopers & Lybrand Decision Center
Naval Research Laboratory
Federal Aviation Administration Flight Control Center